You find the simple things in life are the ones that simply passes up without an a rye.
A dreamer wanting to full fill dreams and visions for themselves. Read a book and the world of reality moves as you read what's imprinted in the book. What to do when you find yourself dreaming of a perfect world, where nothing goes wrong except for the heart beating and yearning. I was browsing and found these positive encouragement of a fortune stating this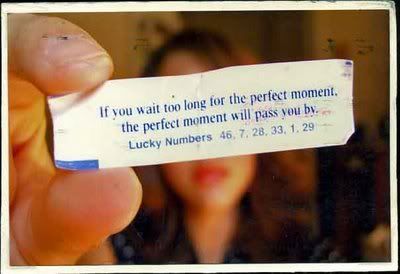 On the page of this person's myspace is this
your enemy = your teacher
your mistakes = lucky discoveries
your conflict = your growth oppurtunities
your undesired endings = your desired beginnings...[k.s]
sky is the limit. The mind is restless, but the heart remains silent and kind.

So, this is the first entry for 09. Coming from the bookstore, boy did I feel overwhelmed, but at the same time I felt as if i was in a fantasy filled with imaginative creativity written by different human being. I felt as if there was no limit to knowledge and simplicity.
The original
Originally uploaded by RAWKSTEADY
my friend's design..thougth it looked pretty awesome!

A program in a computer is embedded and use to what it's needed to function,
metaphorically that's what I feel about you, unfortunately the heart misleads
the mind. I wish at times I really didn't feel the way about you:how much I care,
How much I worry, How much I think about you, How much I love you.
There is always a candle lit between you and Me. I just have to know how to
keep my distance from the flame that use keep the fire going between you and me.
I wish you merry Christmas and a happy new year.
What I thought was being in love with you till this today, But I felt wrong.

Thankful for having my bestfriend land safely.
Thankful for wonderful friends that I have made at Gonzaga University.
Thankful for friends who have loved me unconditionally and never left me.
Thankful for another day.
Thankful for the up comming holiday season and year filled with blessings and opportunities.
and lastly thankful for Derek for always putting a smile on my face.O:-)

HAVE A GREAT THANKSGIVING EVERYONE!
Thankful for a strong family,

Sagittarius

11/22 – 12/21
Overview

You're getting awfully sick of the scenery around you -- which means that it's time for a change! This attitude, combined with a little bit of free time in the afternoon, makes today an ideal day to start making some new travel plans -- and you get bonus points if they involve a destination outside of the country. Do some research on far flung places and find out what the best times of year are to visit. Let your imagination go. Reach for the most elaborate journey you can imagine.

SOOO TRUE!!! SCHOOL IS WINDING DOWN. I'M READY FOR A BREAK. I'M HAPPY AND POSITIVE THAT EVERYTHING WILL FALL IN IT'S PLACE SOON!!;) I HAVE MY EYE ON SOMEONE. HE GIVES ME BUTTERFLIES!! AHH HAHAH JUST DON'T KNOW HOW TO SPILL IT YET, BUT I WILL SHORTLY
Daily Extended for November 18, 2008 (Today)

Over the weekend I have spent it with the most incredible people. My friend and I got starbucks. I am a sucker for the sayings on the cup. This is what mine said
"The way we get to live forever is through memories stored in the hearts and souls of those whose lives we touch. That's our soul print. It's our comfort, our emotional nourishment at the end of the day and the end of a life. How wonderful that they are called up at will and savored randomly. It seems to me we should spend our lives in a conscious state of creating these meaningful moments that live on. Memories matter."-Leeza Gibbson

Makes you think..Huh?
As I read that over and over. I am living at this moment and creating memories that will be with me till the day I die. I am thankful and blessed for the people who have entered my life.
So instead of me doing homework at this second a thought has dawned on me.

By: Unknown


When things go wrong, as they sometimes will,
When the road you're trudging seems all uphill,
When the funds are low and the debts are high,
And you want to smile but you have to sigh,
When care is pressing you down a bit—
Rest if you must, but don't you quit.


Life is odd with its twists and turns,
As everyone sometimes learns.

And many a person turns about
When an individual might have won
had he or she stuck it out.

Don't give up though the pace seems slow—
You may succeed with yet another blow.


Often the goal is nearer than it seems
To a faint and faltering woman or man;
Often the struggler has given up
When he or she might have captured the victor's cup;
And one learned too late when the night came down,
How close he or she was to the golden crown.


Success is failure turned inside out—
The silver tint of the clouds of doubt,
And when you never can tell how close you are,
It may be near when it seems afar;
So stick to the fight when you're hardest hit—
It's when things seem worst, you mustn't quit.
Don't Quit